Angry Muffin preview hits 55,000 views on YouTube
Not bad…. for a muffin!!!
---
My first non-radio commercial
This project ended up being a fun surprise and my best work so far.. even though it required little from me voice wise, i ended up becoming a major part of this production team.
A few commercials were pitched to the client here and of those picked, the first was mostly voice work over images. So… Jay gets hired for a sweet voice gig. Yaaaay, all is happy in the world. Then at the last minute the client picks a different commercial to be the first produced. with no voice work. But… being as the director was in New Jersey at the time, he asked me to take the helm of… well, pretty much everything.
Since the clients wishes are LAW…i began creating a casting call and hitting the ground to find appropriate locations for both casting and filming, renting those locations, finding make-up and on-set crew, all within 4 days. Although the casting company did awesome, one of my personal non-union invites was chosen as a final cast member, which made it all seem that much more made to be.
So… all went well and one handy dandy Producer credit later, turned out there was some voice work to be done after all.
See if you notice me at the end 😉
Writer/Director: James DiFiore
Editor: Scott Storm
Producer: Jay Nadler
We were all lucky to be working with great professional actors and crew members.
It has been nominated for a marketing award…you can vote on it here if you wish: http://www.idateawards.com/vote-las-vegas-2013.php
The 2013 iDate Awards – Internet Dating Industry Awards – for the Best in the Online Dating And Matc
www.idateawards.com
iDate2012 (Internet Personals, Dating & Matchmaking Industry Trade Show):January 16 – 18, 2013
Las Vegas: The largest trade show and exposition discussing mobile, investment, strategy and management for the matchmaking, social networking, online… personals, and matchmaking industries.
Check out the uber-talented Dani Barker and her hilarious blog "Starvival" right here
And like me on facebook right here
---
This is the 6 min promotional short for the documentary about Angry Muffin, a legendary music making muffin. I was asked to portray the muffins voice by the albums producer and the man behind the muffin. We have since moved into video comments, a ton of improv and off the cuff material.
This first shorter video shows more of his rambling anger than socio-political view points and is basically a promotion for the longer interview. It is hard hitting and insulting, portraying the hard-edged attitude of the muffin… but the true ideals and mindset of Angry Muffin are flushed out in the full interview.

If you are a fan of music making, feminist muffins i recommend the full interview found here

Visit us at www.angrymuffin.net
or Download your copy of Angry Muffins Music at almost any online music retailers
---
Trailer for short film "Synapse"
Back in 2005 i was asked to handle the sound, foley and music for a short film, being shot locally by Elbe Productions, called "Synapse". During the process i got more involved and eventually played a large part in the piece. While at home working on the sound, with all the video at my fingertips, i decided to create a trailer for the film. This fun side project turned out great and although finding a copy of the film Synapse may be next to impossible these days, i recently found the trailer on YouTube. All sound and edits by Jay Nadler. Enjoy!!
-Voice, Music & Edits by J.NADLER-

Please LIKE me @ www.facebook.com/jaynadlerVO
---
Interviewing @ the 40th Junos Press Conference
Check me out here in a different capacity… interviewing nominees at the 40th Junos Press Conference including Deadmau5, Di-Sisive, Brendan Canning, Die Mannequin and more.
-Shot, Complied & Edited by J.NADLER-

Please LIKE me @ www.facebook.com/jaynadlerVO
---
Brace yourself for the flight of your life!!!!!
Welcome to JayNadler.com – Home of Your Friendly Neighbourhood Voice.
On this site you'll be able to sample all the work i do from music making, live show hosting, radio shows both live and podcasted, interviewing, art, videos and the local indie shows I book and promote, but most importantly… My Voice Work.
The media section will also have connections to cool events i'm involved with plus other neat Jay Nadler stuff. Stay tuned for an upcoming blog and lots of local Voice & Music info. I plan to post small underground articles and press releases from some of Canada's underground Musicians, Writers and Comedians.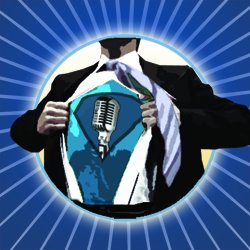 This secret won't be posted often so take heed.
The little blinking TV in the window on the skyrise… will link you to featured youtube pages that will be changed monthly. check it out 🙂
---