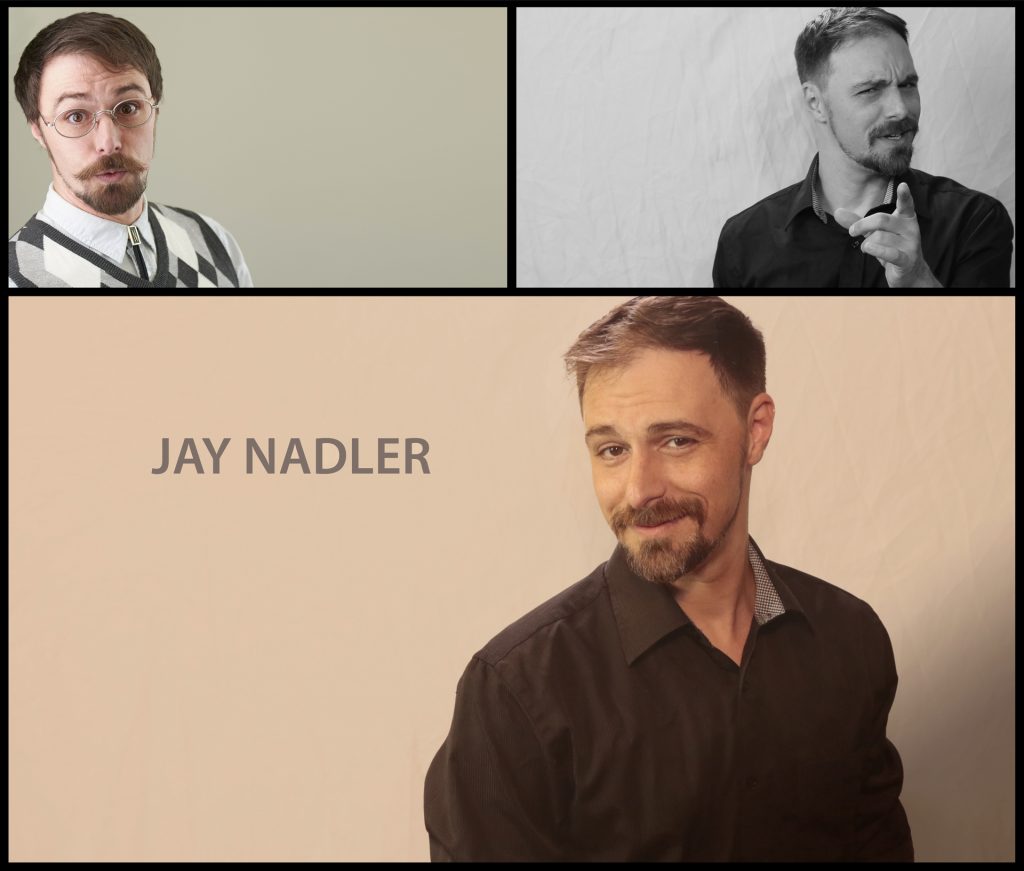 Voice Work
ALWAYS FRIENDLY whether intimate or energetic, Jay is perfect for "that guy you trust" or "recommendation from a friend" type commercials.
With a smooth, steady voice born for audiobooks and any type of corporate video or exciting commercial, Jay can also be quite serious with a deep and powerful delivery, full of strong, subtle emotion. 
Most of all…he is a true actor at heart. With proper communication, Jay can nail any type of character or voice style you are looking for.
"Jason is every clients/producers dream! Not only does he have a great, 
big voice full of expression, playfulness and conviction, but he gets 
it. His reads are spot on and while it's rare to have to go for a second 
take, when given specific direction, he nails it every time! If you're 
looking for a true, seasoned professional with a wide range of style, 
Jason is your go to guy."
– Steven Wahlberg 
Coach, Producer and Teacher 
Such A Voice.
Jay Nadler is represented by Sheila Lopes of Choice Talent Agency
505 EGLINTON AVENUE WEST, SUITE 500
TORONTO, ON M5N 1B1
P: 416.964.8982
Sheila@choicetalentagency.com
Hutch Henries
Jay is Head Producer & Co-Owner of Toronto's Premier Lucha Libre brand, Demand Lucha, where he continues to portray Hutch Henries, a character he used on RogersTV and the Pro Wrestling Circuit for years. Best known for exciting match commentary, interviews and show hosting, Jay also hosts and edits all video content produced by the Demand Brand.

Click the Link for Content —— Demand Lucha YOUTUBE
Current CV
Click Here for Jay Nadler's full Resume/CV